Join the crew of a giant freight train for an eye-popping, music-infused journey across America. Giant diesels, spectacular terrain, tens of thousands of miles of track—and millions of pounds of freight that can't wait.
Created by the director of the celebrated IMAX® Experience Rocky Mountain Express and his team, Train Time is captured on 15/70mm motion picture film, the world's largest film format for exhibition in IMAX® and other giant screen theaters.
To deliver the cargo, Train Time propels audiences through the rugged beauty and vastness of the American landscape, revealing the brutal challenges of railroading, as well as secrets of the art and science of running the greatest trains. Weaving together present-tech and racing steam locomotives, grit, glamour and glorious landscapes, Train Time immerses viewers in a grand tapestry of American railroading.
Climb aboard for the biggest adventure on wheels.
In Theaters starting September 2022
In Theaters starting September 2022
Click on an image to open full-screen gallery.
Climb Aboard! Train Time has launched and is opening progressively in IMAX® theaters and other giant screen theaters theaters across North America and internationally. Below are links to current exhibiting theaters. Actual schedules may vary – check your local theater for exact dates and showtimes.
Galveston, TX—Moody Gardens; from November 19, 2022—
https://www.moodygardens.com
Hartford, CT—Connecticut Science Center;
from November 2022—
https://ctsciencecenter.org
Hastings, NE—Hastings Museum; from September 2023—https://hastingsmuseum.org
Kansas City, MO—Union Station, Kansas City MO; from September 3, 2022—https://unionstation.org
Pittsburgh, PA—Carnegie Science Center;  from September 3, 2022—https://carnegiesciencecenter.org
San Diego, California—Fleet Science Center; from November 17, 2022—https://www.fleetscience.org
Sioux Falls, SD—Washington Pavilion/Kirby Science Discovery Center, Wells Fargo Cine-Dome; from September 30, 2022—https://www.washingtonpavilion.org/attractions/movies
Coming soon to a theater near you.
Coming soon to a theater near you.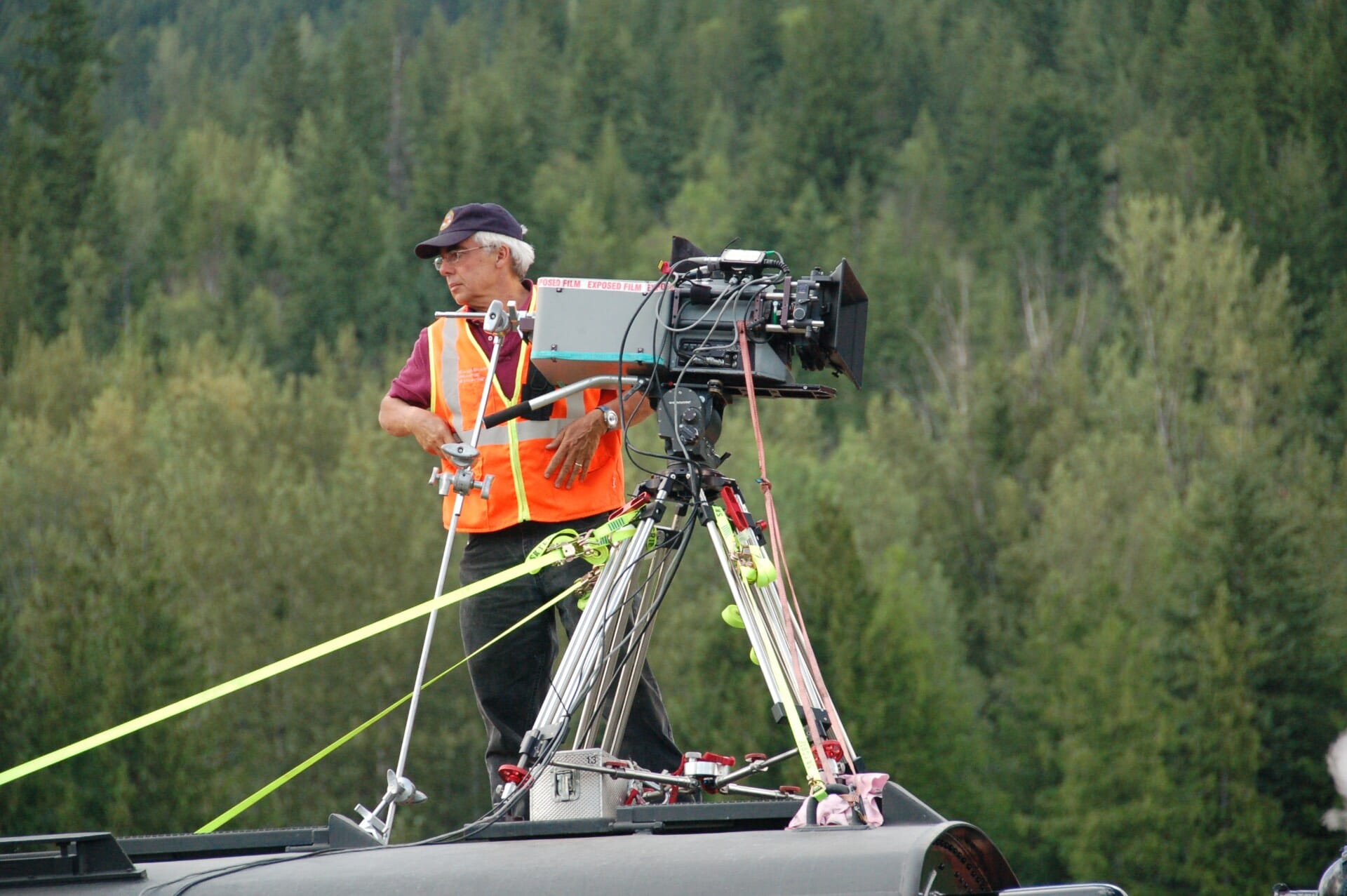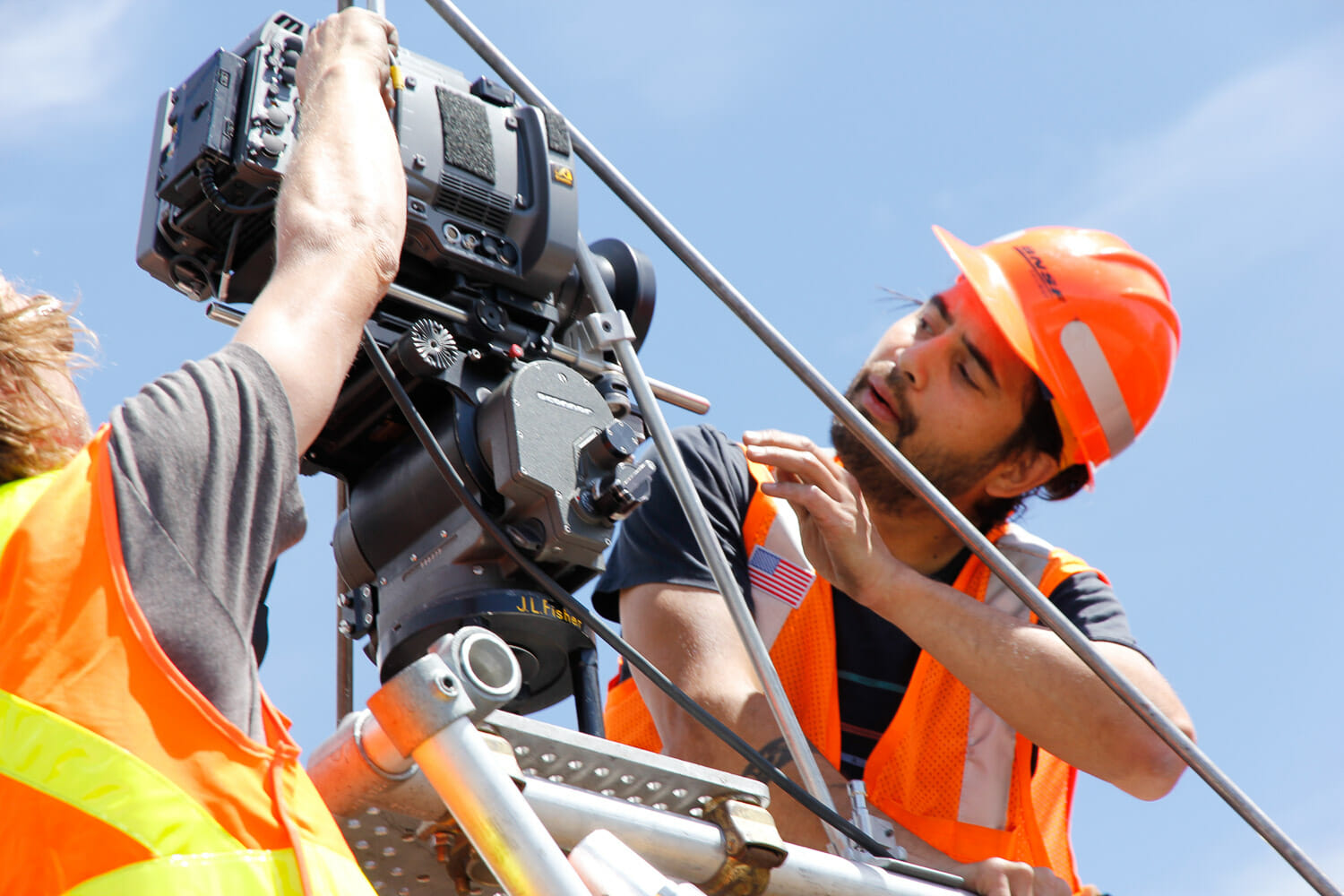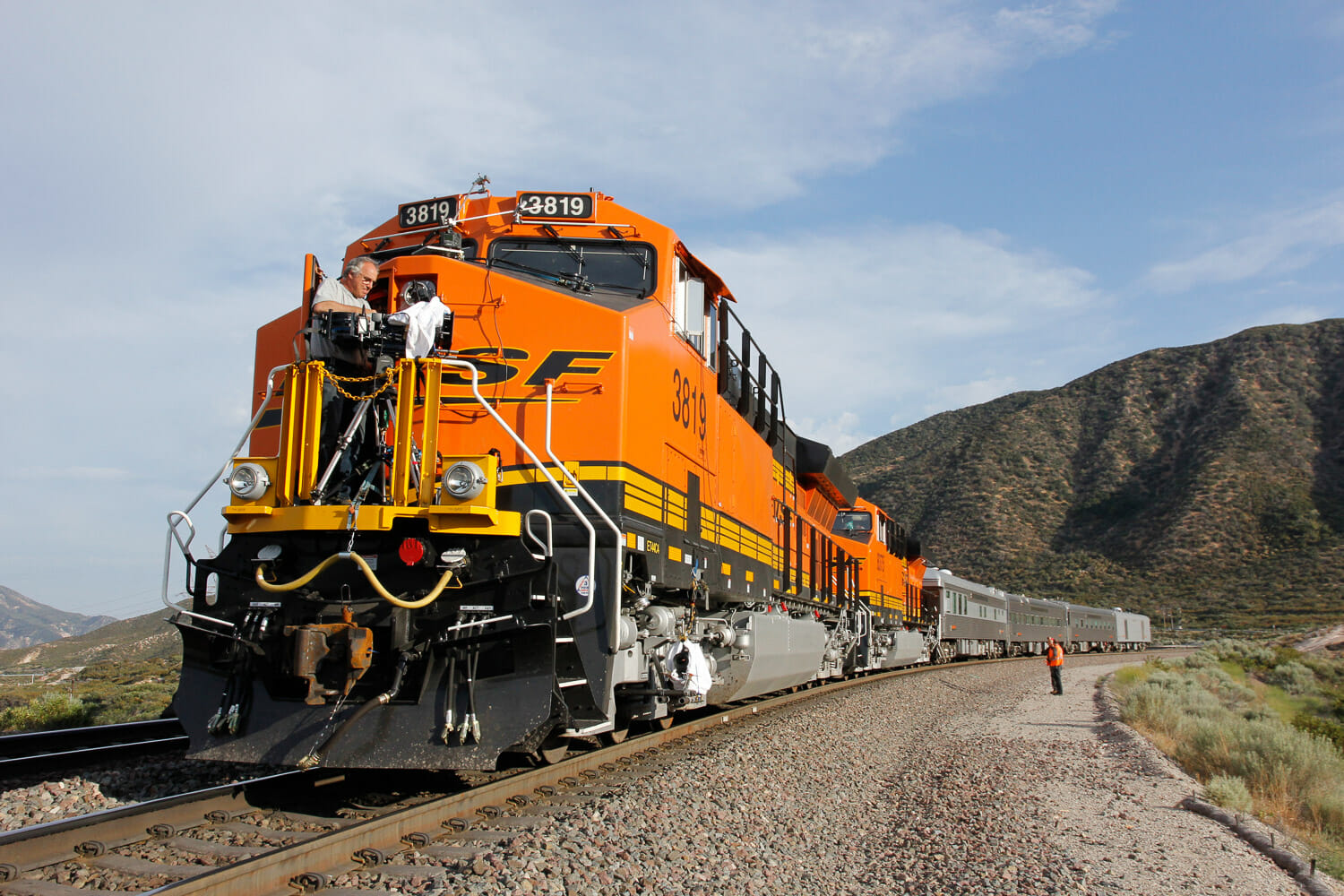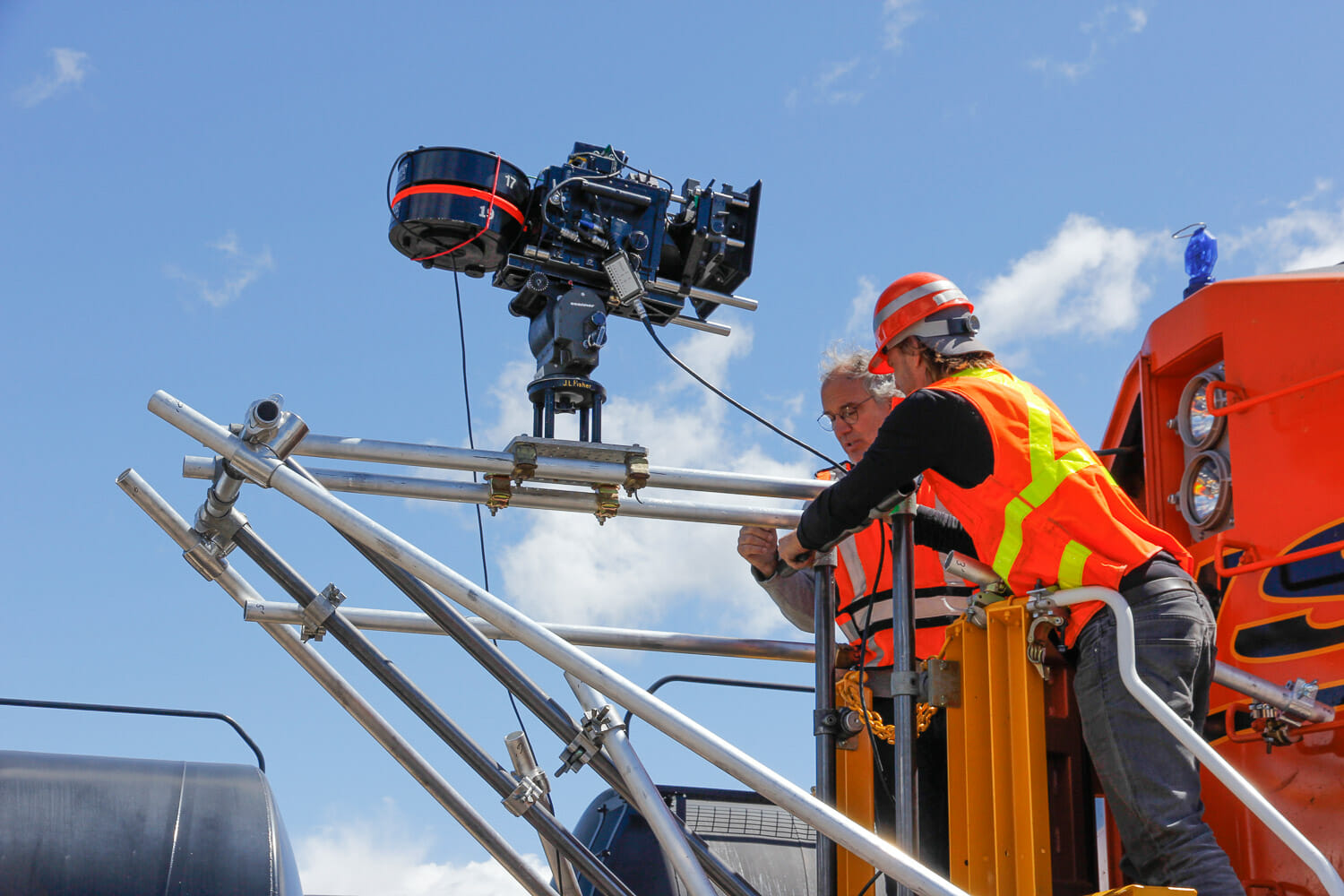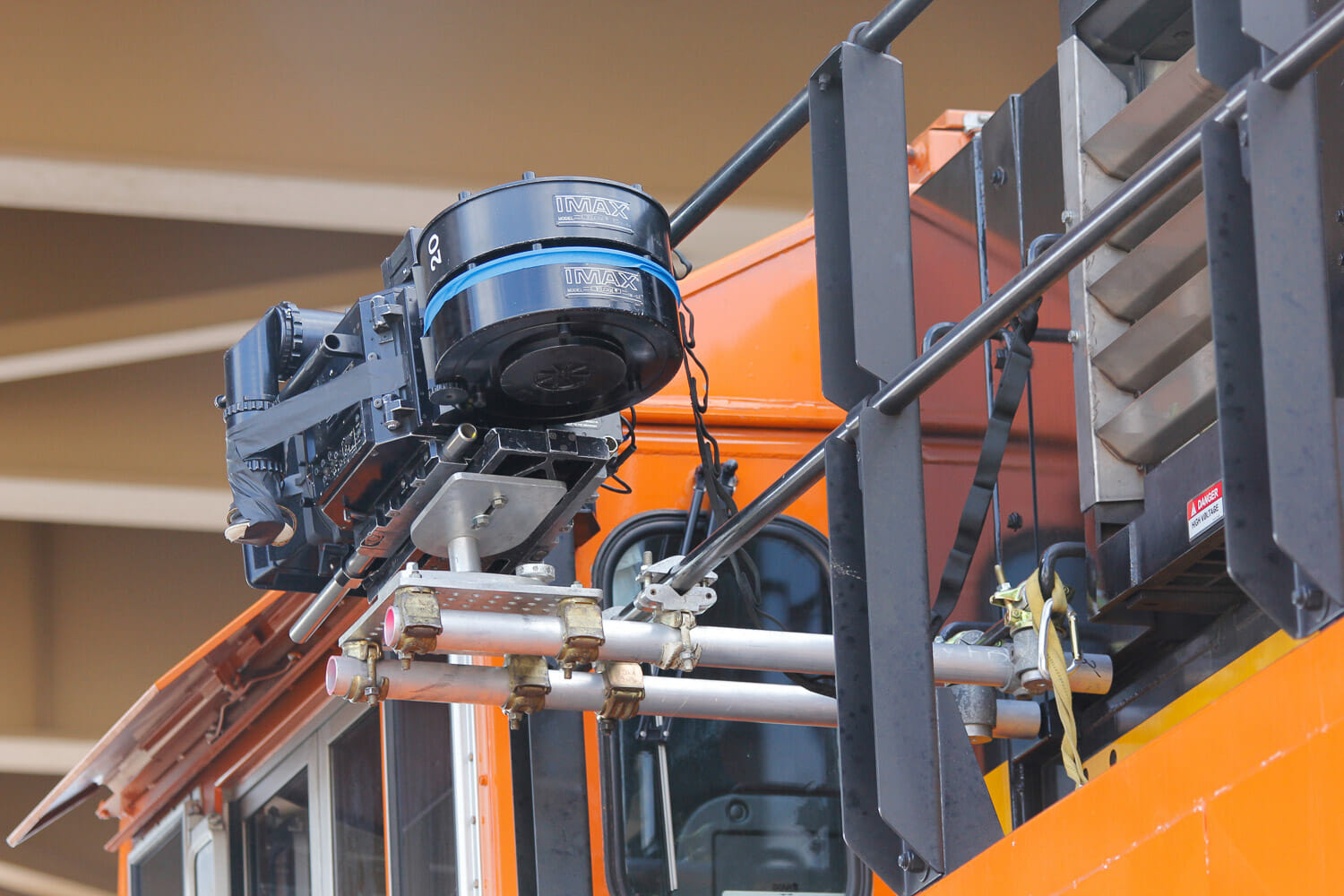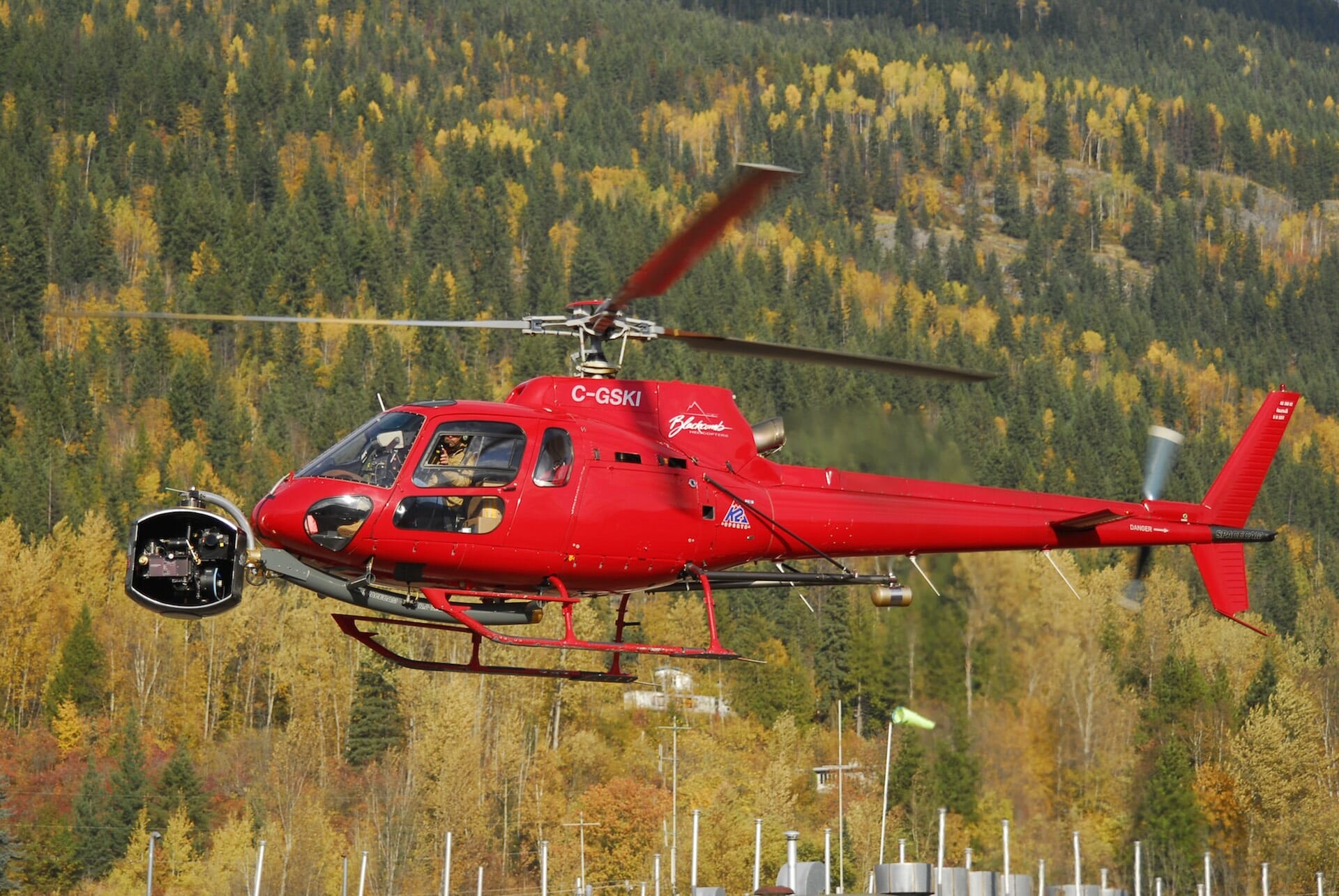 Making the Film
Behind-the-scenes on Train Time
Train Time (working title) is a massive and unique effort that promises audiences a giant screen experience unlike anything yet seen. Filmed with railway cooperation, the giant screen documentary will offer up a remarkable behind-the-scenes and immersive 'being-there' perspective of railroading.
Principal photography for the Train Time project includes a wide range of onboard and trackside filming, yard operations and aerial shooting—including multiple seasons and regions.
Now complete, principal photography for the Train Time project began in mid-July of 2015 with 6 days (July 16-21, 2015) of aerial filming. Working with a gyrostabilized Spacecam-equipped helicopter, crew and director filmed 15/70 motion picture aerial views of train operations and spectacular western landscapes spanning from Los Angeles to Seattle. Shots included trains in California on the Cajon Pass, in Tehachapi and Central Valley as well as stunning views of trains passing at gorges near the Columbia River between The Dalles and Bend in Washington and Oregon states.
Major filming was undertaken beginning early June, 2016 with IMAX camera coverage of a 5,000+ mile journey by rail—from Kansas to Los Angeles, California, from L.A. to Seattle, WA and back through the Rockies and plains to Kansas City. Winter shooting was undertaken in Montana in February 2017 with coverage of storm conditions and snow removal operations. Additional aerial photography, control center operations and locomotive onboard photography was undertaken through early 2019.
Check out this article "Behind the Scenes of Stephen Low's Train Time" (opens pdf in new window) from the giant screen industry publication LF Examiner. The article features interviews by giant screen specialist Diane Carlson with Director/Producer Stephen Low.
The Shoot. During our summer shoot in 2016, the team focused on covering locomotive operations and travel via dozens of specially-built mounting points on the locomotives. With a film production crew of a dozen and a revolving railroad crew of more than 50, the shoot aimed to secure great point-of-view footage from the train as it moved through mid-west and western states. "Safety is a key priority," highlights filmmaker Stephen Low. "Operating and shooting on a railroad is extremely complex and cooperation from the railroad in helping to make this come together has been unprecedented."
Trainset. The production team operated from four classic business cars pulled by two diesel locomotives. One car supported the camera and sound team, another served as sleeper for production crew members, while a dining and staff car and a generator car help sustain the whole operation. The rapid and relatively short (500-foot) train ran on mainline track, but had to be scheduled between regular freights—some more than a mile long.
Vistas and Vantages. A key to a great giant screen experience is getting the audience to places they wouldn't normally be able to get to. Train Time promises some unique vistas and with camera positions all over the train, the vantages are unlike anything you can actually see from the road or even from the inside of a train.
Format The film "Train Time" is captured with the IMAX camera in full, glorious 15/70 motion picture negative supplemented with ultra-high fidelity digital capture. The finished film will be exhibited in IMAX and other giant screen theaters beginning in 2018.
The crew. For the major shooting effort, the railroad support crew for Train Time encompassed a locomotive engineer, mechanical rider, a business car operations manager, assistant managers, a road foreman, conductor and others.
To capture unique footage, the team worked over several weeks with revolving personnel to keep the train operating 24-hours a day. Some of the production crew lived aboard, while some stayed in accommodations along the way with a driver and van providing ongoing shuttle and support.